SYCAMORE SECURITY CAMERAS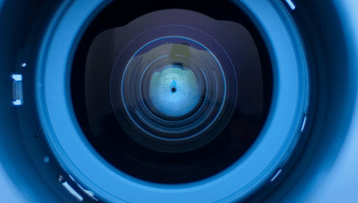 Is your security camera system outdated or inadequate? Let Forest City Communications introduce you to the perfect security camera or CCTV system that can handle your surveillance needs, be reliable, and comes with the features that are important to your business. Not all security cameras are created equal, and FCC is the security camera installer that can assist you in finding the CCTV or security camera options that will give you peace of mind at a price point you will appreciate. What are you waiting for? Call us today for a free estimate, there is never an obligation, but we are sure you will love what we have to offer. Locally owned and operated, FCC is the most trusted security camera installer more Sycamore residents rely on for quality and integrity. 
Sycamore Security Camera Installer
FCC has been installing the latest in technology, new security cameras, and CCTV systems to businesses in northern Illinois for over 20 years. The city of Sycamore in DeKalb County, Illinois has a commercial district and is centered on the busy Illinois Route 64, with over 17,500 residents. The city was named after the plentiful Sycamore tree and is the seat of DeKalb County where the courthouse lawn is festively adorned with decorated and carved pumpkins at the annual Sycamore Pumpkin Festival. If you live in Sycamore and need a CCTV or security camera installation, let the experienced security camera installer team of FCC help you.
Sycamore Security Camera Installation
When you need a solution for your small or large business surveillance or security camera systems, look no further than FCC near Sycamore. We offer comprehensive CCTV and security camera installation services that will meet or exceed industry standards. FCC values our excellent reputation in the community and strives to provide unmatched customer service as the preferred security camera installer for businesses. We guarantee you will be impressed by the integrity and dependability of FCC's security camera systems and our prices. We are committed to quality in our products and our craft, your complete satisfaction is guaranteed. Call Forest City Communications today at (815) 395-1800!
SYCAMORE SECURITY CAMERAS | SYCAMORE SECURITY CAMERA INSTALLER | SYCAMORE SECURITY CAMERA INSTALLATION | SYCAMORE CCTV