BYRON COMMERCIAL VIDEO SURVEILLANCE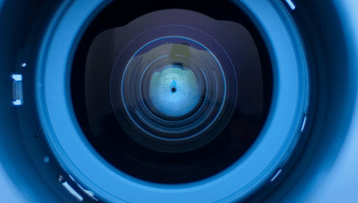 Forest City Communications specializes in the installation of quality commercial video surveillance throughout Southern Wisconsin and Northern Illinois. Our goal is to improve your business operations, loss prevention, and security with our camera systems near Byron. We deliver professional service and commercial video surveillance installation that optimizes coverage and increases your security with remote access to camera footage. FCC is a trusted source for commercial video surveillance, maintenance, and repairs.
Camera Systems Near Byron
FCC delivers the highest standard camera systems near Byron at a fair price. The picturesque community of Byron, Illinois, has a motto that reads, "Gateway to the Rock River Valley," with 3,753 residents. We want Byron area businesses to know that FCC is doing our part to make sure your property is protected with the top commercial video surveillance. Get enhanced security from the trusted local professionals at FCC who offer reliable commercial video surveillance solutions with important advanced industry technology features.
Byron Commercial Video Surveillance
Call on FCC today for a FREE consultation of commercial video surveillance options. Increase your peace of mind and coverage with dependable commercial video surveillance. Eliminate potential security threats and protect valuable assets with visible commercial video surveillance. Our technicians are certified and required to stay up to date with all current technologies. Partnering with Forest City Communications ensures the professional installation of camera systems near Byron you deserve, along with commercial video surveillance that meets your business's demands.
BYRON COMMERCIAL VIDEO SURVEILLANCE | CAMERA SYSTEMS NEAR BYRON