ROCHELLE COMMERCIAL VIDEO SURVEILLANCE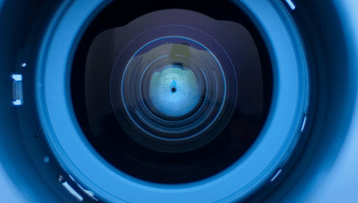 For the past 20 years, Forest City Communications has offered the highest standard as a network design specialist who offers advanced camera systems near Rochelle at a competitive price. FCC is the only name you need to know when you need commercial video surveillance system installation, repair, or maintenance. FCC knows that the proper camera systems near Rochelle will help area businesses improve operations, loss prevention, and security. We even offer mobile access with video monitoring and alerts.
Camera Systems Near Rochelle
FCC is offering a variety of camera systems near Rochelle and will help create a customized security solution that meets your company's specific demands. Rochelle, Illinois is a beautiful tight-knit community approximately 25 miles south of Rockford and has a motto that reads "The Hub City," with 9,424 residents. If you are in the market for camera systems near Rochelle, we provide reliable commercial video surveillance systems to increase your coverage area. Get the camera systems near Rochelle that deter from internal and external theft with the help of the professionals at FCC.
Rochelle Commercial Video Surveillance
The team at FCC works with both large-scale commercial companies and smaller-sized businesses. So, whether you need a single camera system near Rochelle or multiple commercial video surveillance cameras, we will provide leading professional experience and prompt commercial video surveillance camera installation and repair. Forest City Communications is here to answer all your questions and provide economical prices on all of our systems. Contact us today to set up a no-obligation consultation to discuss how commercial video surveillance can improve your security!
ROCHELLE COMMERCIAL VIDEO SURVEILLANCE | CAMERA SYSTEMS NEAR ROCHELLE