At Forest City Communications, we can provide basic router configuration and the installation of wireless access points. We create these access points by running a network wire from the main panel of the router into the shop where the wireless WiFi cannot reach. From that wire, we can hang a wireless access point which will extend the service to that area.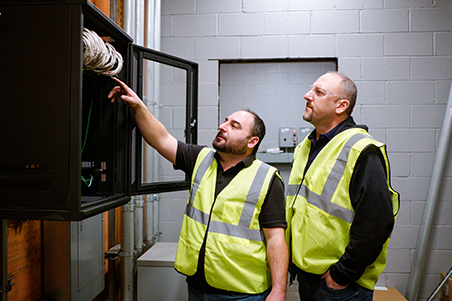 We not only do the structured wiring for networks, but we will also do router configuration with IP information to allow internet access to all computer locations.
Do you need a new server or a firewall? If so, please contact us and we can coordinate your request with one of our trusted local partners for server installation. We can then assist our partner with the necessary wire installation.