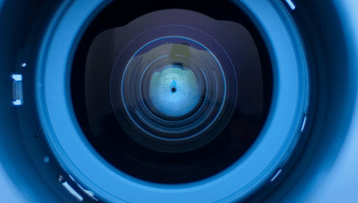 At Forest City Communication, we know part of being a business owner is the concern you have about your business when you are away. We offer state of the art security camera installation in a wide variety of CCTV and surveillance options, some that can be accessed right on your smartphone. You will be astounded by the ease of use and simplicity of today's security cameras, and the FCC has the most affordable prices and packaging in the industry. No matter the size of your business, FCC has the security cameras you are looking for. Free onsite estimates and consultations for security camera installation is always available. 
Rockton Security Camera Installer
The small village of Rockton in Winnebago County, Illinois is a true Midwestern village where community and quality of life are values that are lived out in a beautiful countryside setting by its nearly 8,000 residents. Located in the Rock River Valley, Rockton offers a historic downtown shopping center as well as a culture of expanding business opportunities with small town charm and quality schools. At FCC, we are pleased to provide Rockton businesses with exceptional security camera installation services and the most advanced CCTV services that protect their business from potential thieves. FCC is the security camera installer with a trustworthy reputation among Rockton businesses. If you need a security camera, call us today! 
Rockton Security Camera Installation
At FCC we are convinced you will find the most affordable security system and we are the preferred security camera installer near Rockton. Let FCC show you the security camera system pros and cons and how to choose the security camera that is best for your business without breaking the bank. We offer the most dependable and powerful security cameras with CCTV that can help protect your business and can be viewed from almost anywhere. If you are looking for maximum security for your business FCC has the security cameras or CCTV that can record the activity and alert you of movement from wherever you are. When you need a security camera system, Forest City Communication near Rockton is the one to call!
ROCKTON SECURITY CAMERAS | ROCKTON SECURITY CAMERA INSTALLER | ROCKTON SECURITY CAMERA INSTALLATION | ROCKTON CCTV