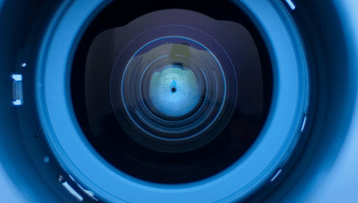 For over 20 years, Forest City Communication has been the leading provider of CCTV and security camera installation to protect more businesses near Beloit. Proudly serving Northern Illinois and Southern Wisconsin, FCC is a security camera installer with experienced technicians who are certified and reputable. FCC understands that having security cameras installed can be a costly endeavor, that's why we offer competitive prices on our security cameras and CCTV equipment. At FCC we can handle all your security camera installation needs. Call us today for a free quote or schedule your CCTV installation. 
Beloit Security Camera Installer
Located in Rock County on the southern Wisconsin state line, the beautiful city of Beloit is home to nearly 37,000 people who celebrate a proud legacy of strength, beauty, and diversity. Some of their greatest assets include their world-class riverfront, charming downtown, the world-renowned Beloit College, and historic residential neighborhoods. Also, near Beloit are the services of FCC, a security camera installer that strives to enrich the communities we serve. We are the top trusted CCTV company for quality security cameras and security camera installation. FCC is committed to all your CCTV needs and will help you achieve the secure protection services you need. 
Beloit Security Camera Installation
At FCC, we maintain the necessary insurance and trade licenses to ensure that our security camera installation professionals will exceed your expectations. If you need to schedule a CCTV installation estimate, FCC is the security camera installer near Beloit to call. Our prices are reasonable, and we have the expert security camera installation professionals who are friendly and knowledgeable. We install, repair, and maintain CCTV systems and even offer remote access to camera footage via the internet by computer or smartphone. For a free estimate or installation quote, give Forest City Communication a call at (815) 395-1800.
BELOIT SECURITY CAMERAS | BELOIT SECURITY CAMERA INSTALLER | BELOIT SECURITY CAMERA INSTALLATION | BELOIT CCTV