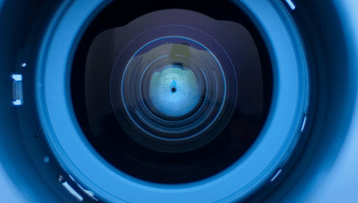 Forest City Communications offers a wide variety of security cameras for your business. Whether you are looking for a simple indoor security camera or a fully weatherproof outdoor security camera installation system, we have the options that are right for you. Our CCTV cameras deliver excellent picture quality both day and night and come in a variety of styles and designs to fit your security camera needs. We offer the highest quality security camera installation with minimal interruption to your busy schedule. FCC is the preferred security camera installer near Harvard and our wired or wire free security cameras will provide you with peace of mind in knowing that your business is protected around the clock. 
Harvard Security Camera Installer
FCC carries and installs the top of the line security camera and CCTV systems for businesses with the surveillance features our customers want. Harvard is a semi-rural city location in McHenry County, Illinois that is within easy reach of larger cities such as Chicago, Milwaukee, Rockford, and Madison. The nearly 10,000 residents of Harvard enjoy a proud heritage and a bright future, with growing businesses, great parks, and exceptional city services. Near Harvard, FCC has serviced and provided security camera installation for many of the local start-ups and growing local businesses. FCC offers security cameras and security camera installation at affordable prices with prompt installation services. 
Harvard Security Camera Installation
At FCC we are dedicated to customer service at the highest level. We guarantee our security camera installation technicians are certified and knowledgeable with the most up to date security cameras. FCC is proud to provide customers with a wide variety of security cameras for all environments. We carry only the top of the line security cameras and surveillance systems for businesses of any size. Adequate monitoring of your warehouse or business isn't easy, that's why you can depend on the security installer at FCC when you need an extra set of eyes. Begin enjoying the peace of mind that comes with a security camera installation by calling the preferred CCTV and security camera installer near Harvard, Forest City Communications today at (815) 395-1800 for a free estimate.
HARVARD SECURITY CAMERAS | HARVARD SECURITY CAMERA INSTALLER | HARVARD SECURITY CAMERA INSTALLATION | HARVARD CCTV